Email Marketing Program
Design Strategy
Email Program Design Strategy
With technology changing so rapidly, it's the brands who can keep pace that win. Eddie Bauer's marketing email design was a bit out of control, so I took it head-on. The result was a comprehensive communication strategy and design tool kit for the creation of Eddie Bauer marketing emails that helped evolve the program to be more sophisticated, consistent, efficient, resulted in increased subscriber trust and higher click, engagment rates, and ultimately revenue. 
With mobile email opens on a steady rise, creating content that communicates effectively on smaller screens is imperative.
Smaller screens ampify content, which forces us into a quicker and more focused form of visual communication.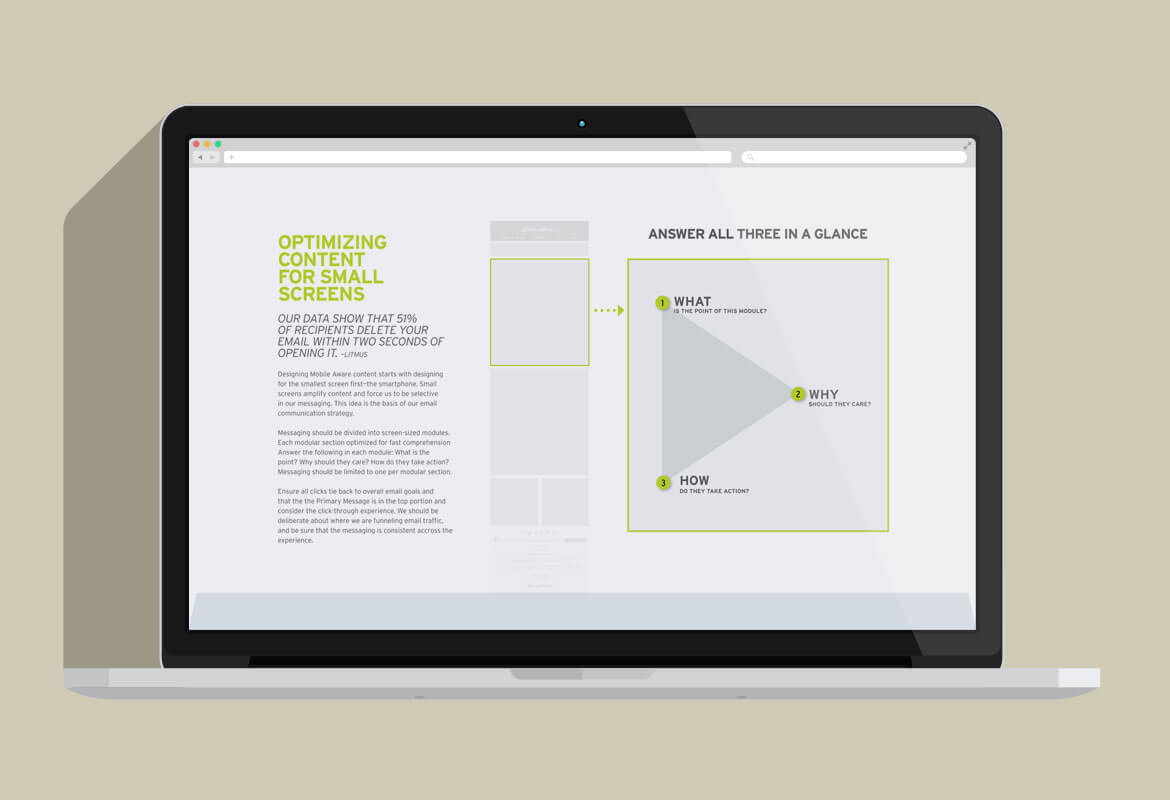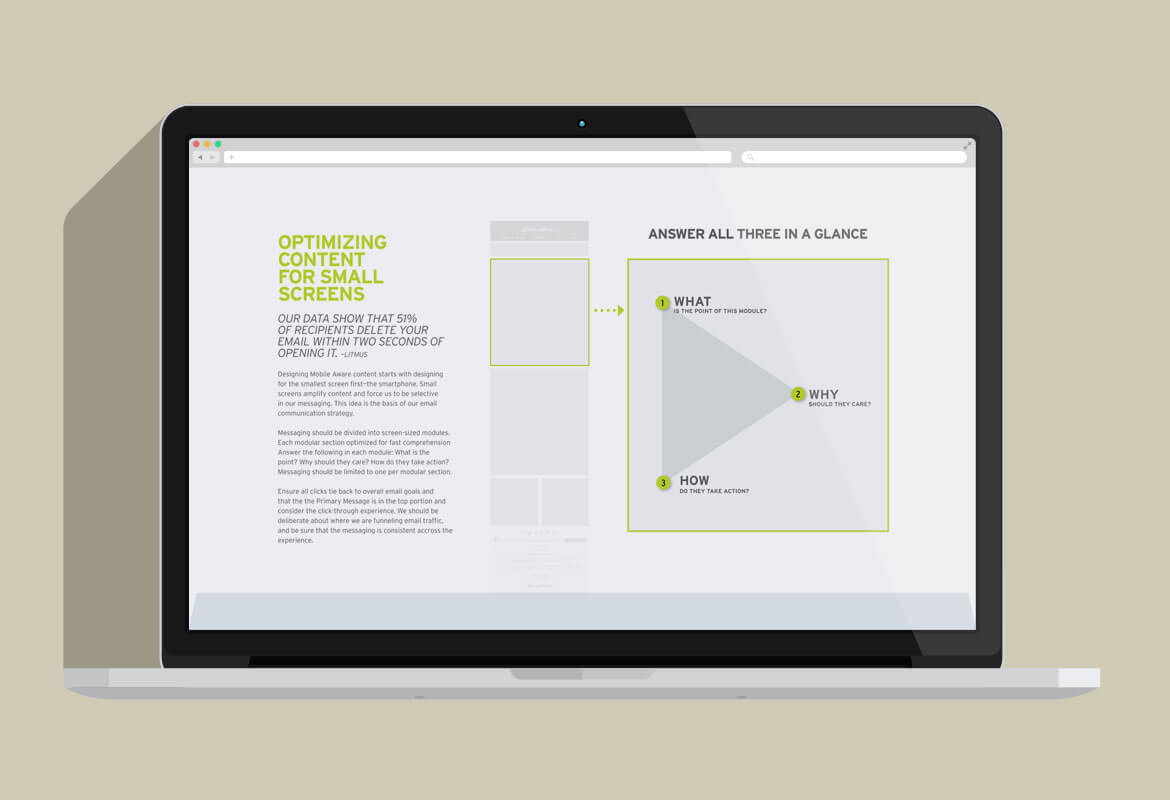 Designing effectively for a variety of devices and screen sizes can be a daunting task, but if a set of guiding visual communication principals is in place, the job becomes much more managable.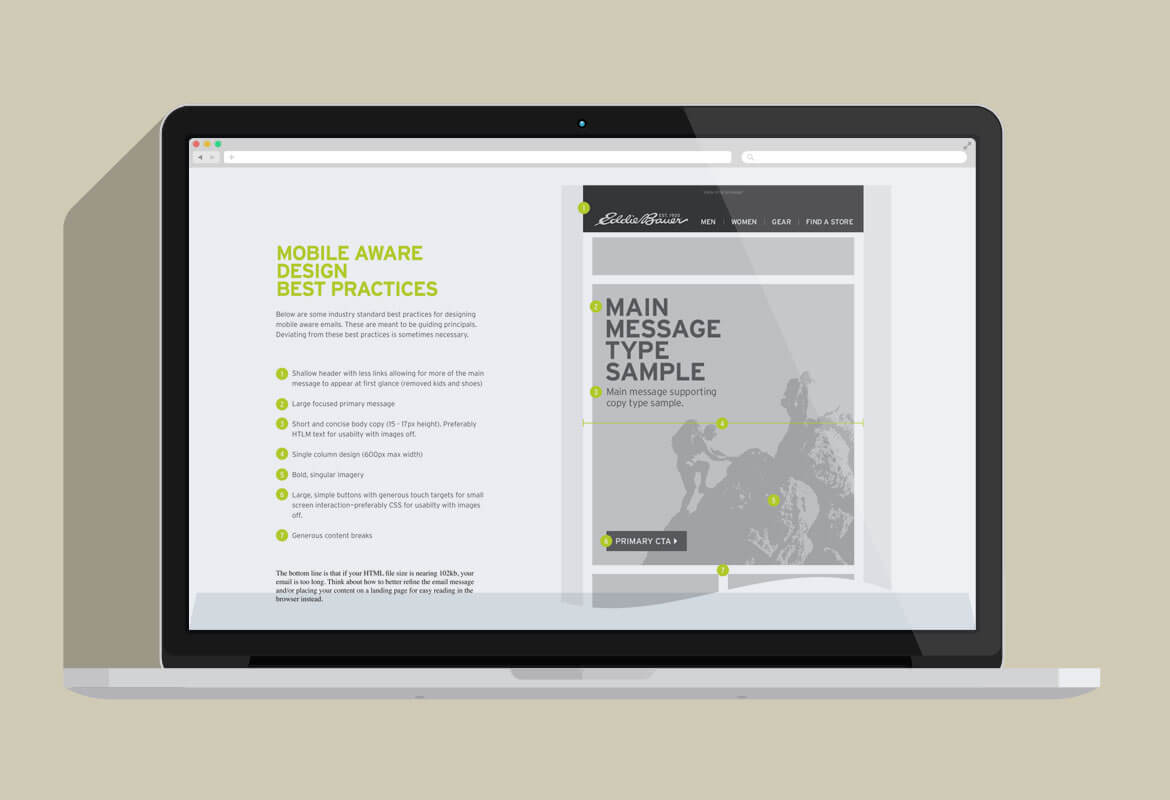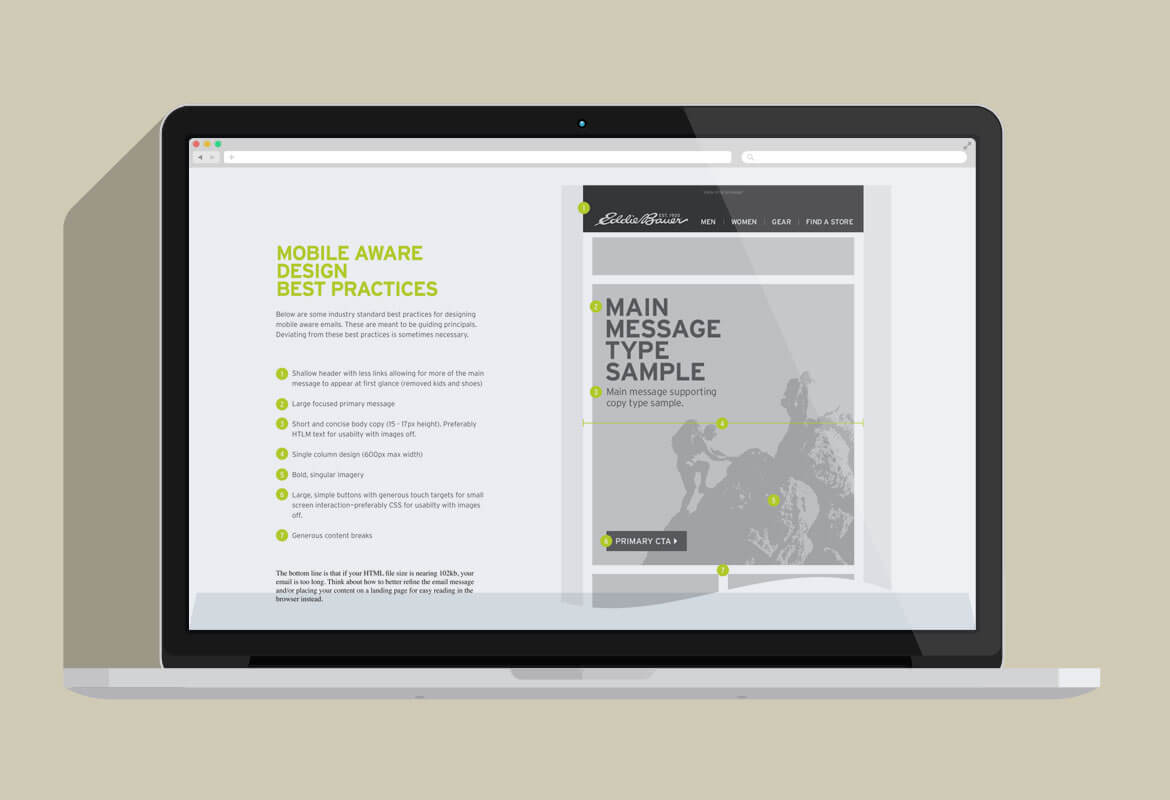 Using an underlying modular design structure ensures consistency accross devices, and brings efficiency to the creative process. Once a set of modules is designed and coded, it can be added to a library of modules creating a flexible framework.
The creation of a style guide establishes an easy reference guide for designers to access visual design standards. This ensures that every email designed is consistent and effective across the program on all devices.