Mount Everest Expedition
Anniversary Microsite
First American on Everest Microsite
Eddie Bauer outfitted the first American expedition to summit Mount Everest. Fifty years later they commemorated that historic expedition by retracing the steps that the original team took back in 1963. This one-page experience features highlights the athletes and climbers from both eras, the routes they pioneered, the gear that they took with them and the trials and hardships of life on the mountain. It includes video interviews and historic never-before-seen footage and photos.
My Role: Contepts, User Experience/Visual Design
The top of the one-page site inculdes an introduction and a link to a video of footage from now and then. 
Scrolling down the page, there's a map showing the routes that were attempted and a section dedicated to mountain statistics.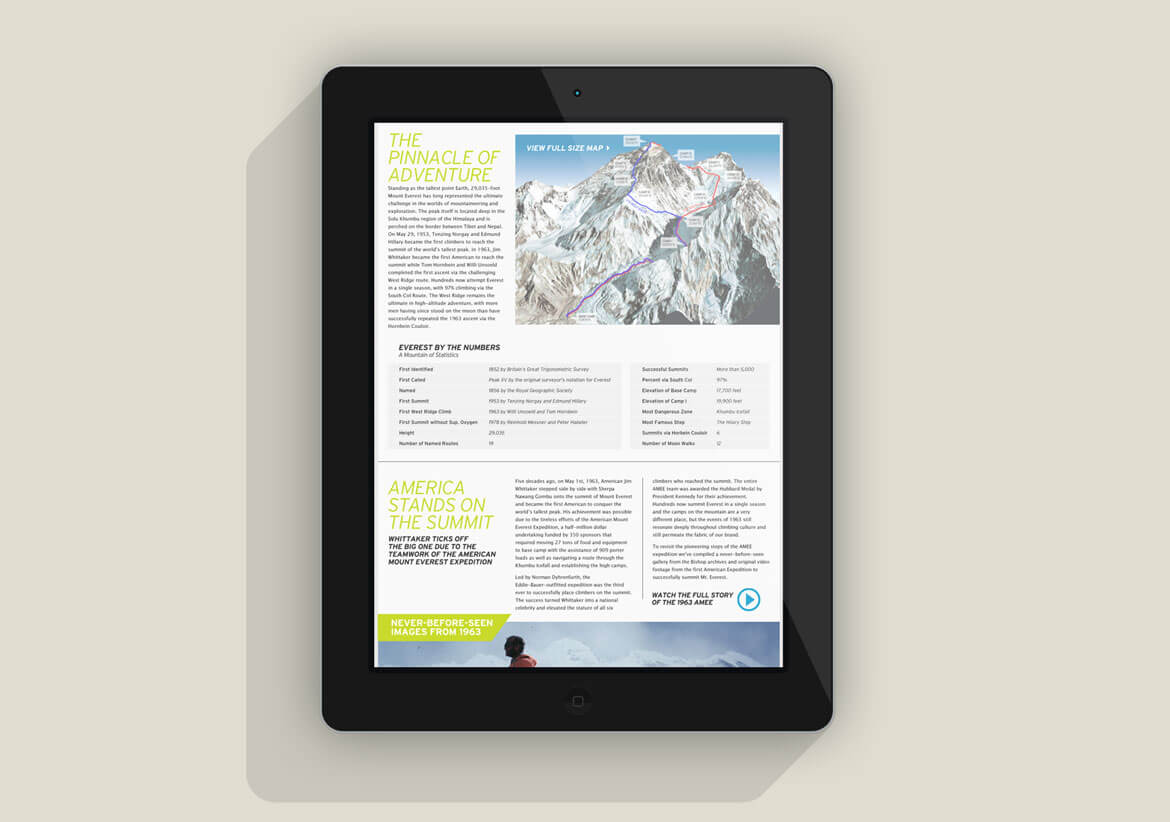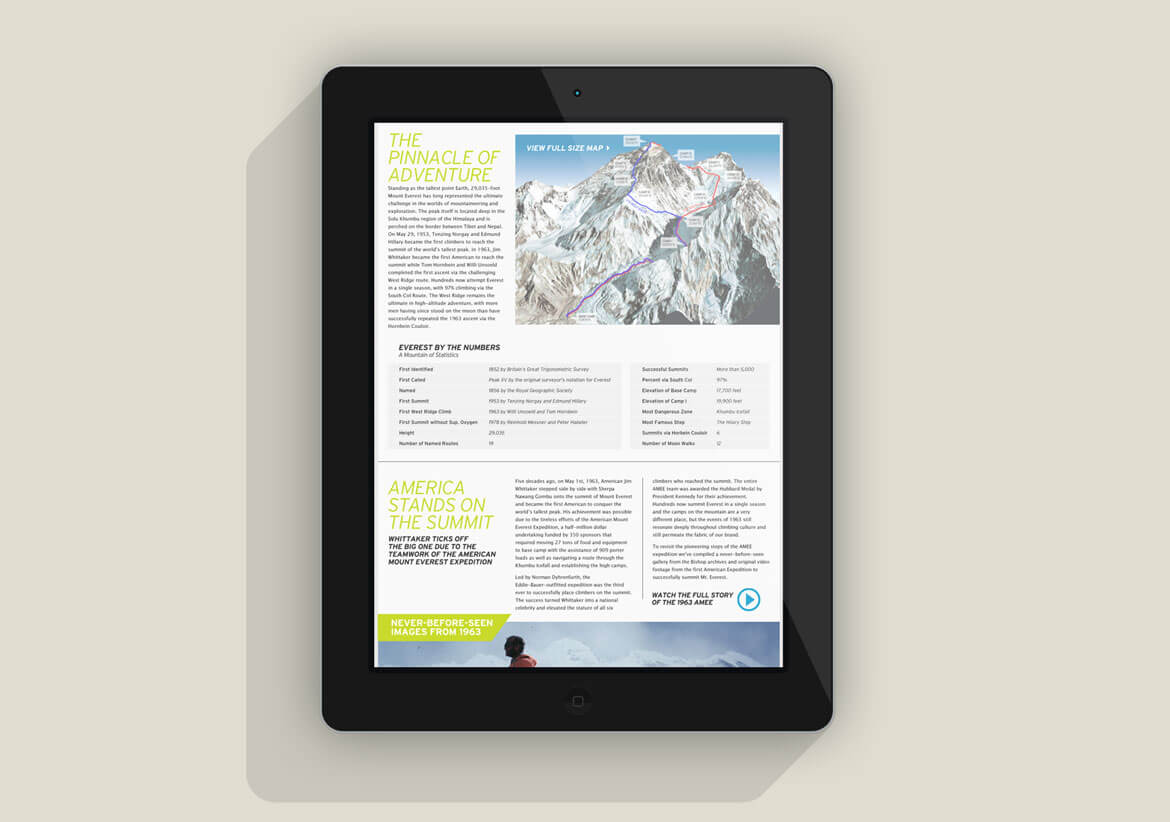 Further down is a slider with never-before-seen images from the Eddie Bauer archives and a roster of the 1963 expedition. 
Below that is a summary of the 2013 expedition complete with a slider of climber bios and a video.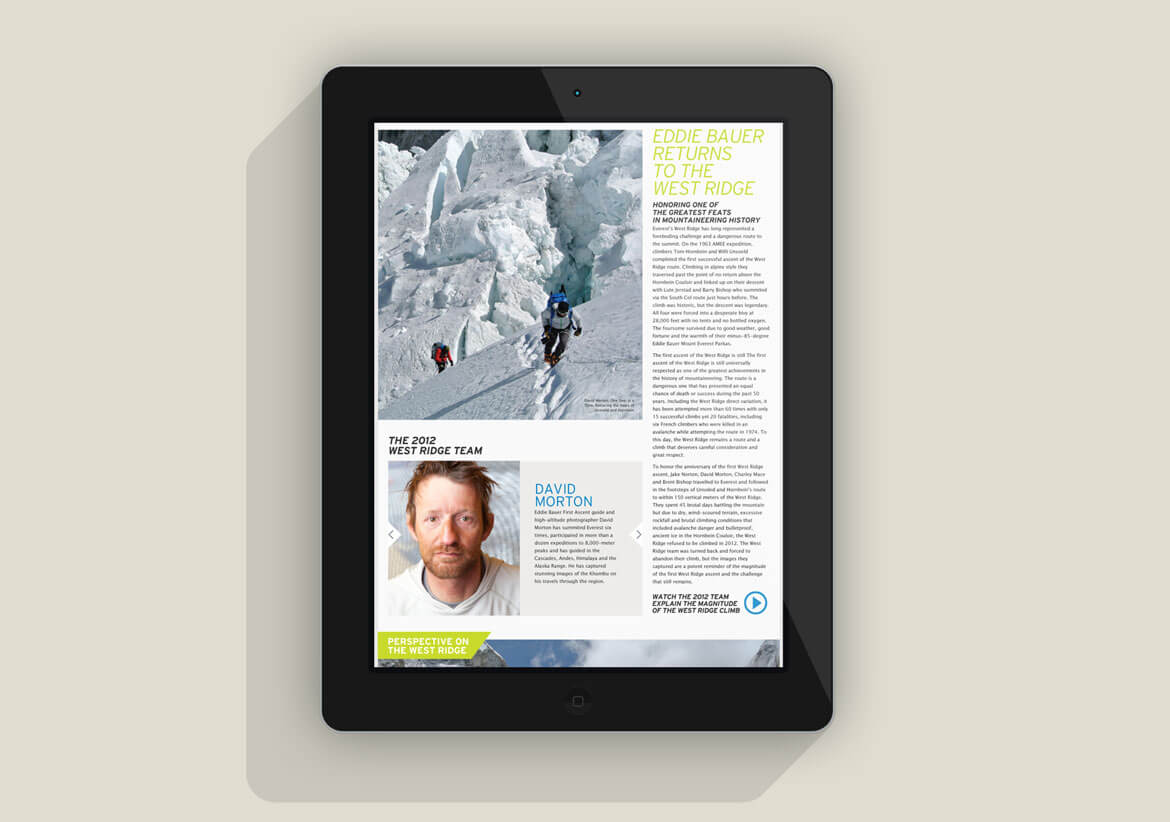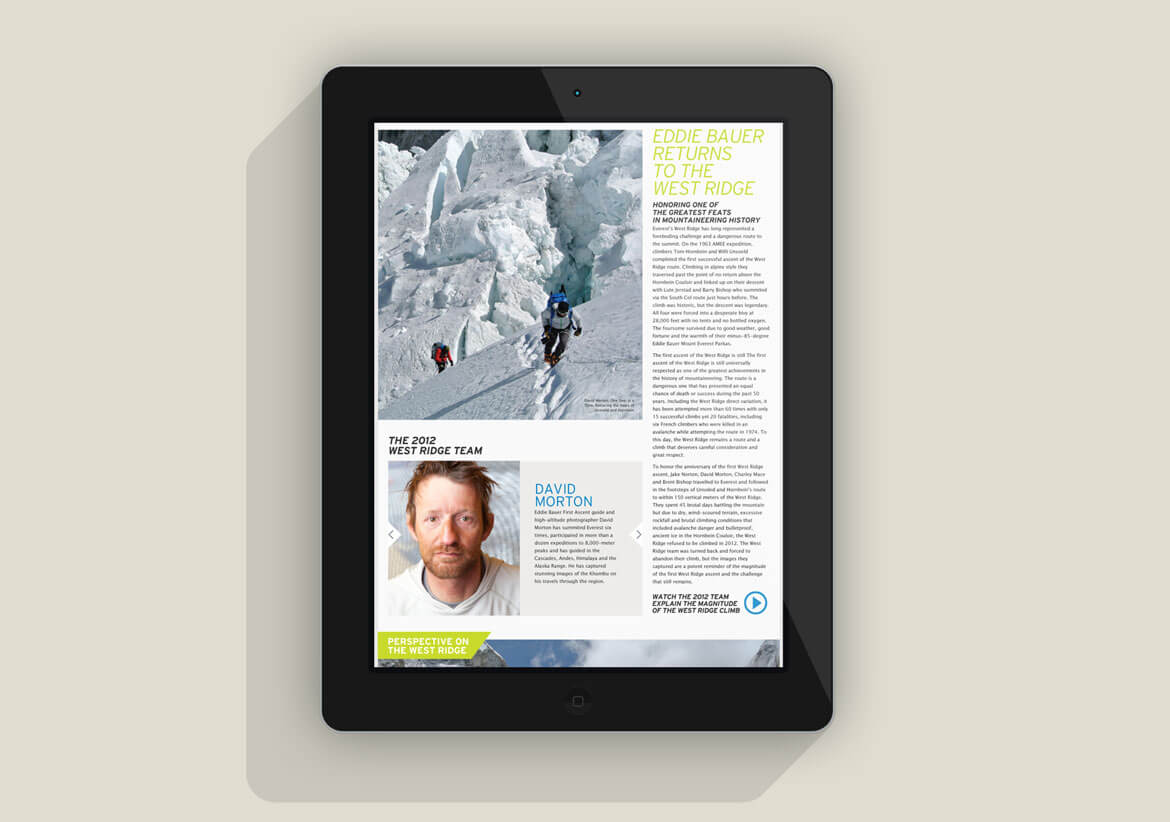 Next, there's a slider of exclusive images from the 2013 expedition, and some record-setting stats. 
At the bottom of the page is section describing the gear from then and now that took the teams to the top.