Loyalty Program Experience
Retail E-commerce
Adventure Rewards Loyalty Program Re-design
An antiquated legacy loyalty program needed to be replaced with modern, scalable, omni-channel solution. I worked closely with the program manager, designers, and writers to create a seamless digital customer experience that has seen an increase of 100,000 in new members and added $14 million to the company's bottom line.
My Role: Art Direction
The account overview page contains all the information a potential new member needs to make an informed decision.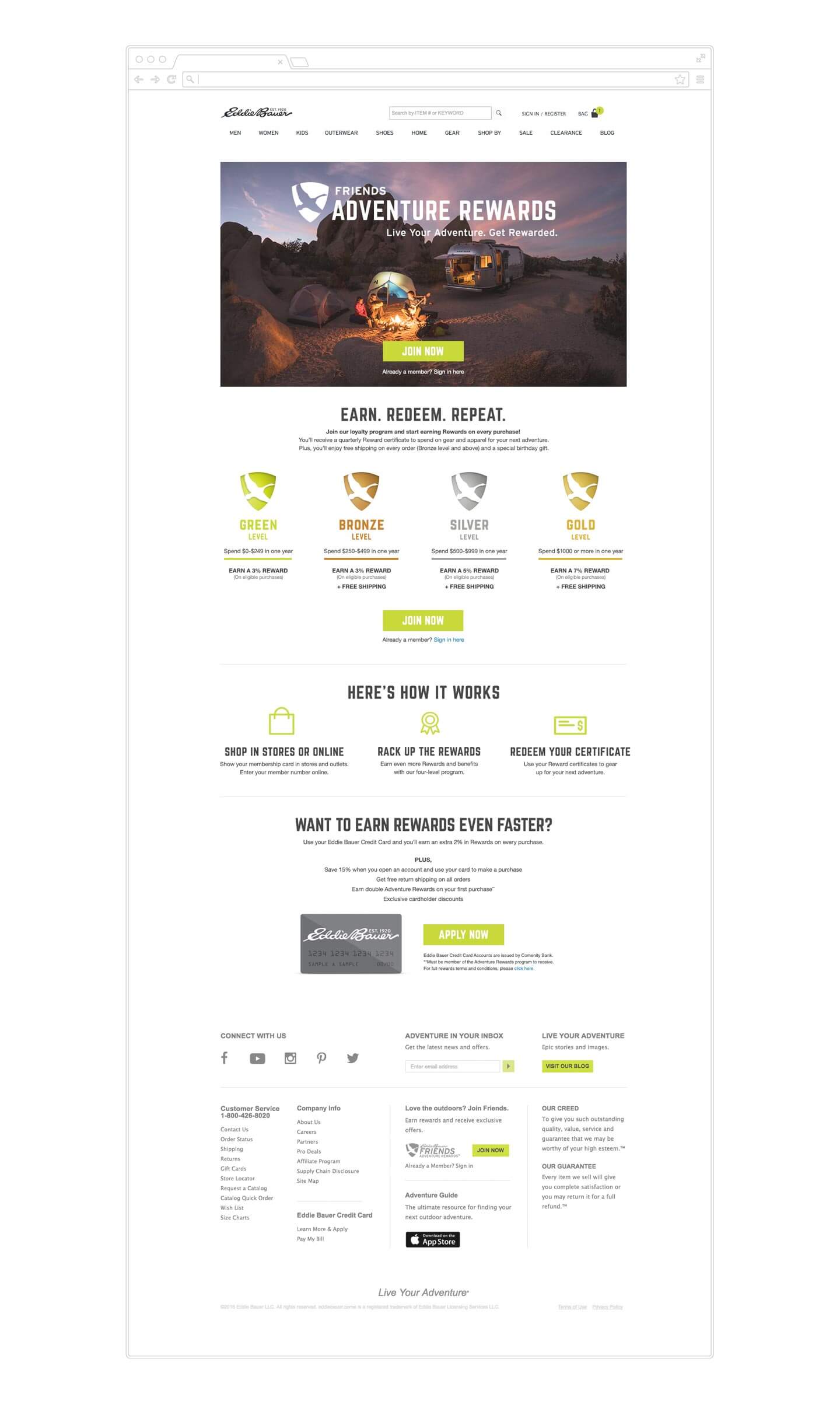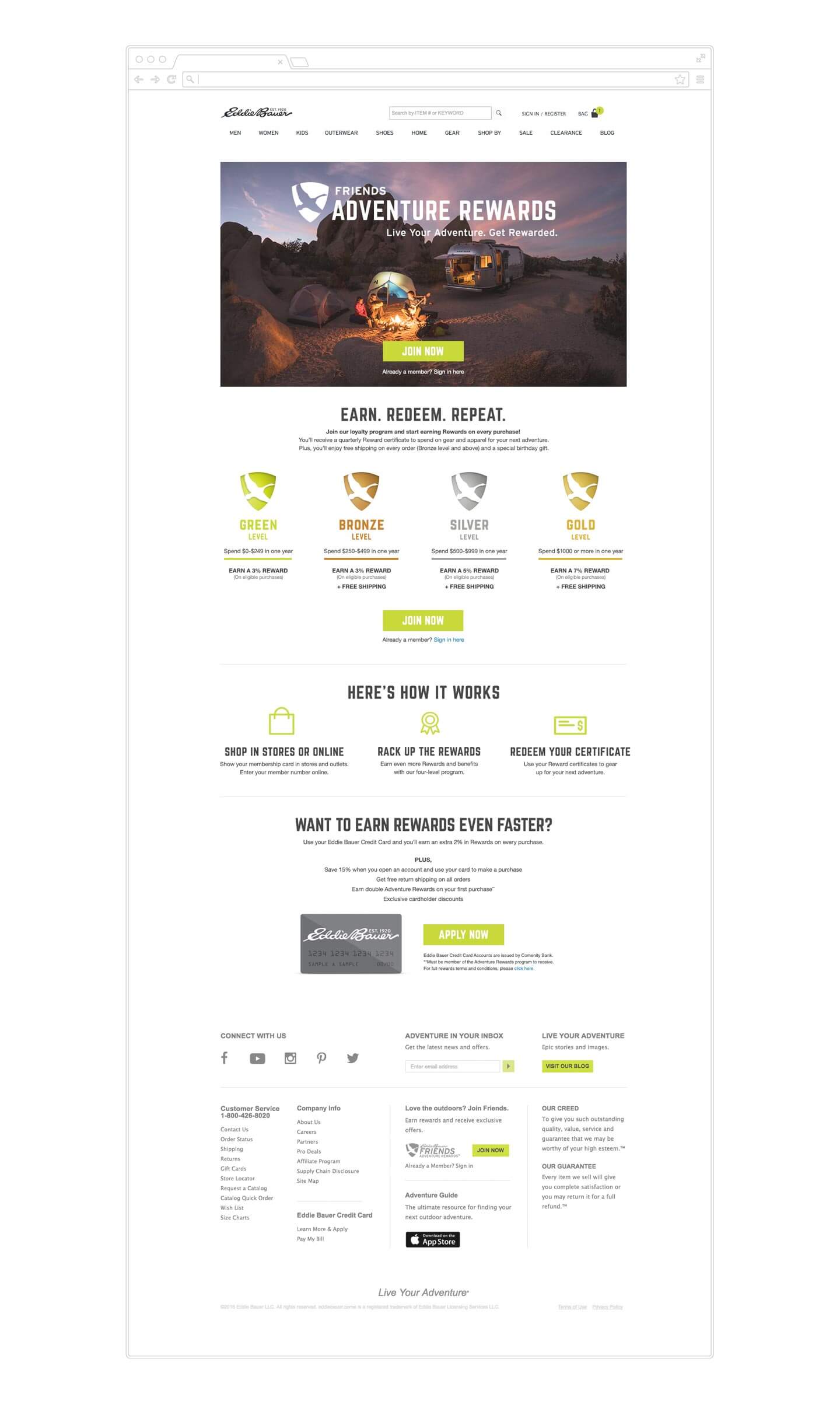 The create an account page makes it easy for joining members to sign up, while providing a peek into the brand.
The account landing page has everything the new member needs to manage their account, including an animated account level graphic that clearly show them how many more rewards they need to get to the next tier.