Outfitting Experience
Retail E-commerce
Outfitting Experience for Eddie Bauer
This shoppable digital experience was created to expose Eddie Bauer to creative digital shopping solutions. It features a carousel of on-figure outfits that the user can explore, piece by piece, down to the detail view and add to bag.
My Role: Contepts, User Experience/Visual Design
The experience is lauched in a modal above the browse page. It features a hero product image that breaks the plane of the window, interactive technical specs, product detail image carousel, product video and the ability to browse through the category.
The user first selects an outfit from the carousel to expore, then hovers over products to see product names.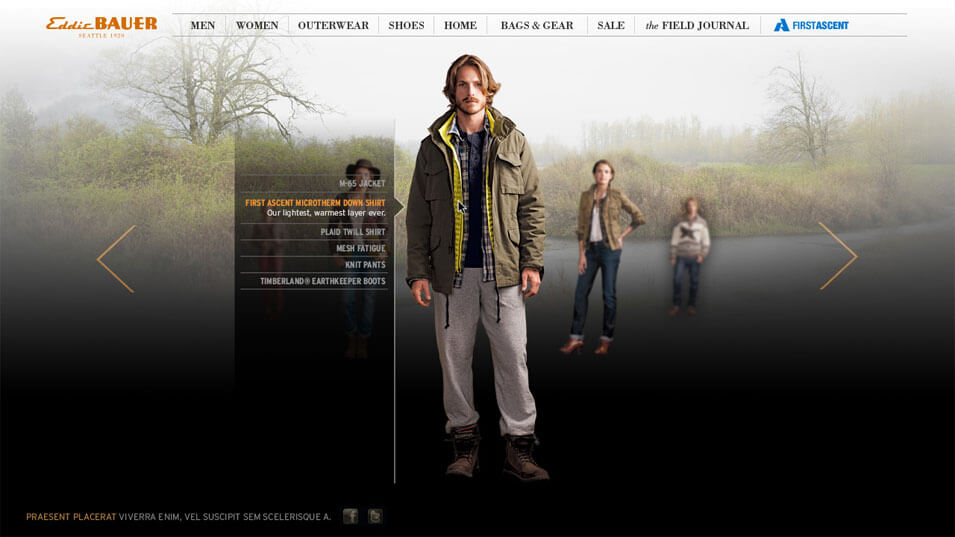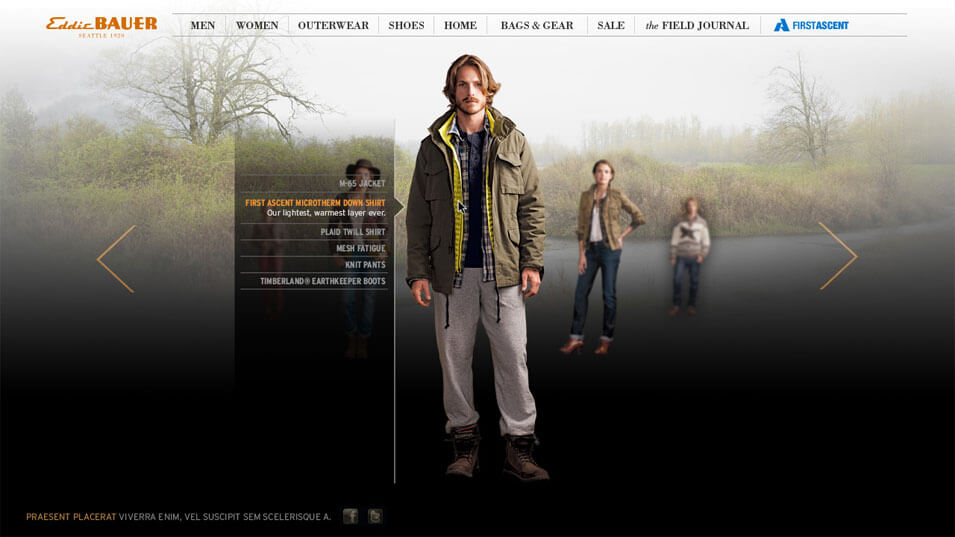 Click to zoom into product and see individual product descriptions with links to product detail pages.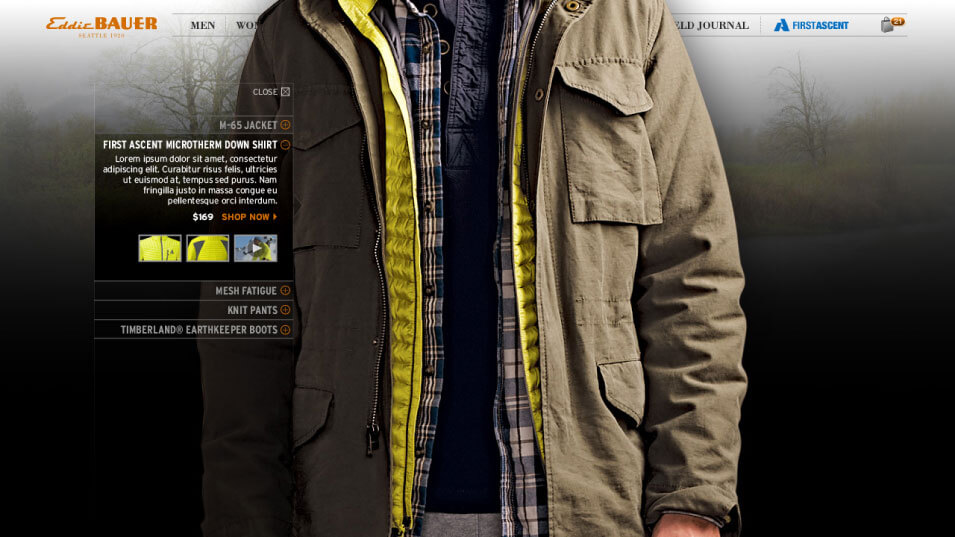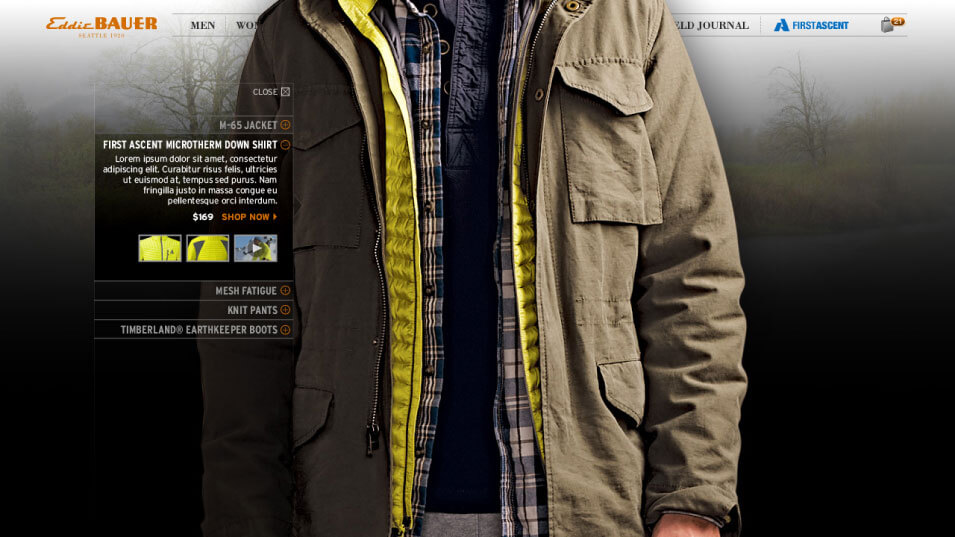 Key product detail photos are displayed at this level. 
Product videos play embedded in the experience. 
Expand a different product and the screen re-centers on the product, on-figure.