Product Detail Page
Retail E-commerce
Product Detail Page for Eddie Bauer
This product detail page concept was created to show how the bourdaries of the experience could be pushed. It showcases the product in a dramaic way. It featured interactive technical call-outs, color swatches, product detail zoom, video and social sharing.
My Role: Concepts, User Interface/Visual Design
The experience is lauched in a modal above the browse page. It features a hero product image that breaks the plane of the window, interactive technical specs, product detail image carousel, product video and the ability to browse through the category.
Technical details are interactive. On hover, a visual connection is made between the call-out text and the product image.
The user can select a product color and see the selection reflected in the image.
Key product details are illustrated with macro images shot in a dramatic style.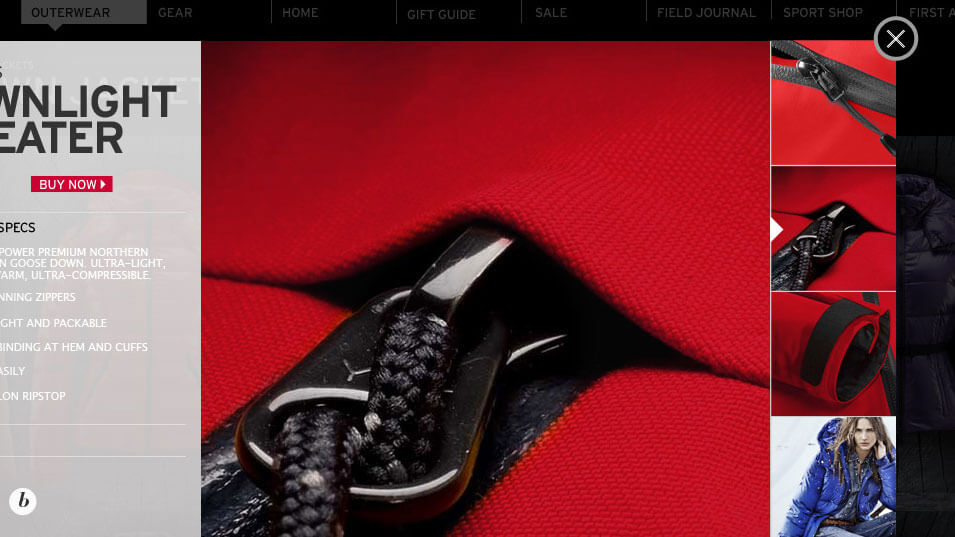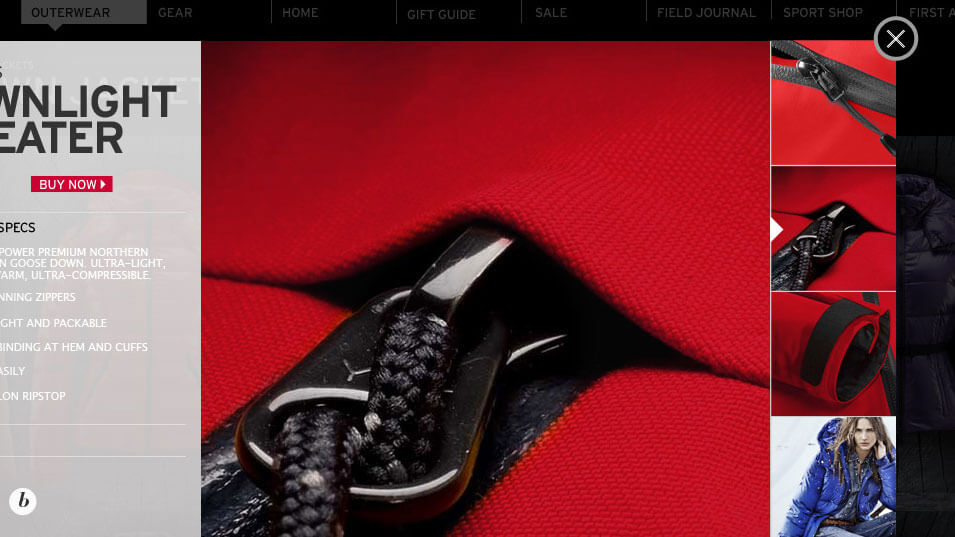 Product videos are available in the carousel and play embedded in the experience.
The user has the option to share the product in social media.