Gallery Experience for
Custom Mobile Devices
A Social Experience for the T-Mobile Sidekick
This interactive experience created with the Garrigan Lyman Group for T-Mobile allows Sidekick users to submit custom shell designs or browse and rate their favorite creations from other Sidekick users.
My Role: Designer
The landing page was designed to inspire the user to create their own shell and share it in the gallery.
The user can create an account, explore the gallery, rate other designs, create and upload their own shells.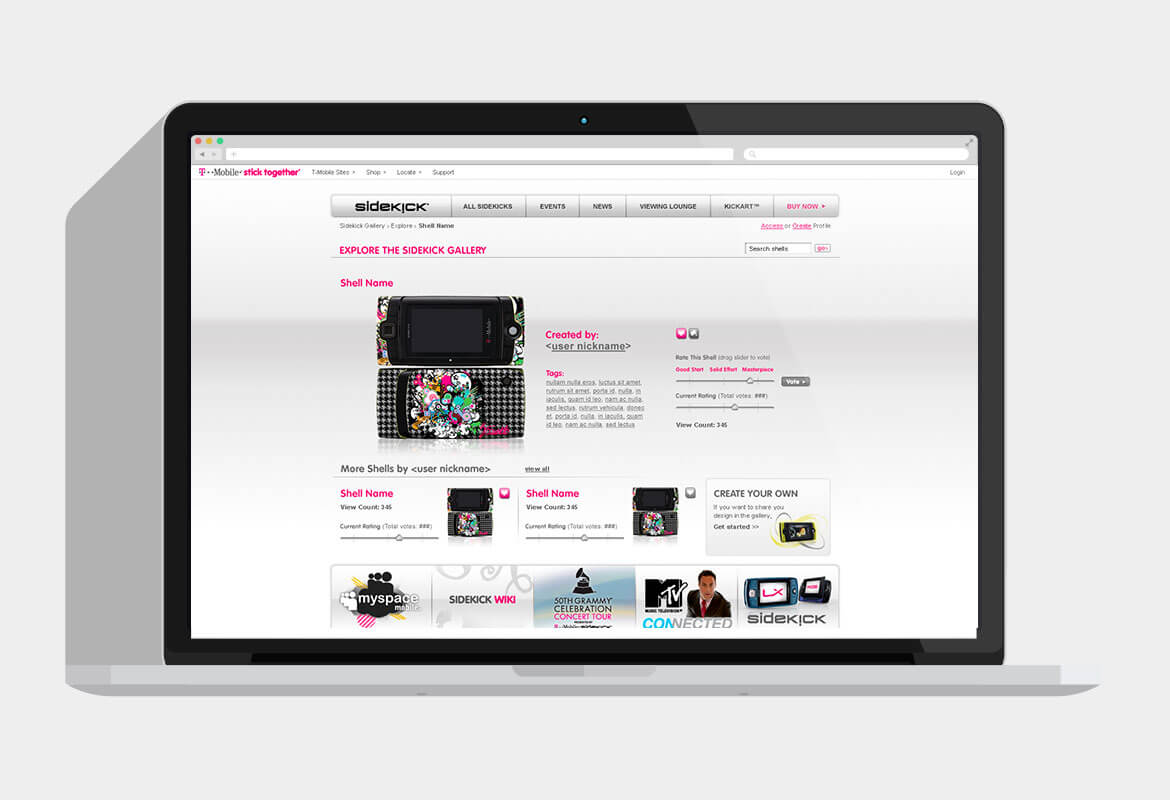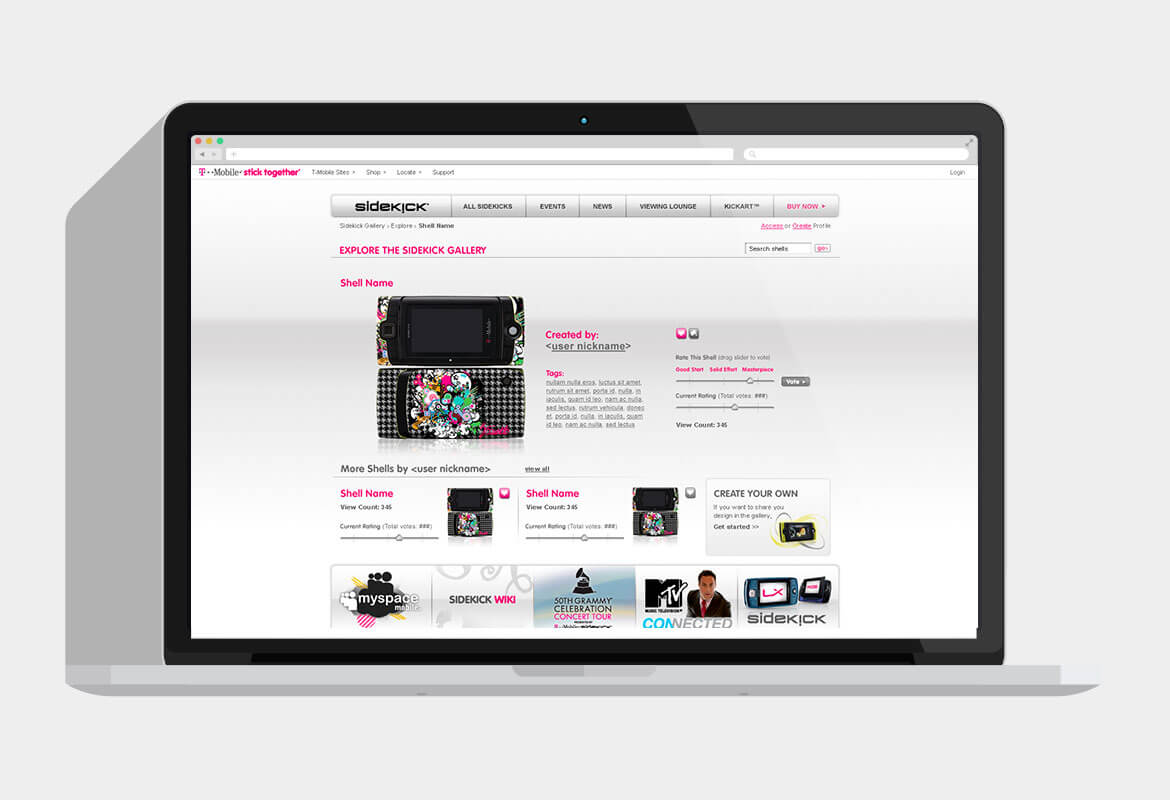 The gallery view offers a quick look at uploaded shells and the ability to rate the designs.